Hiring The Right People Makes The Masters Difference. Our Employees Enjoy Many Benefits Including Paid Vacations And A Standard 5 Day Work Week With Weekends Reserved For Their Family And Friends.
At Masters, we are committed to providing our customers with exceptional service and high-quality products that cater to their needs and budget. We believe that everyone deserves to enjoy the comfort of a well-furnished home, regardless of their financial situation or credit history. That's why we have developed a unique Rent/Lease-to-own program that allows customers to acquire top-of-the-line home furnishings and electronics, without having to pay upfront.
Our program is simple and hassle-free, and we offer flexible payment options that allow customers to choose a plan that suits their budget. We also have a team of dedicated professionals who work tirelessly to ensure that our customers receive the best possible service at all times. From our sales representatives to our delivery drivers, everyone on our team is committed to making sure that our customers are happy and satisfied with their purchase.
As we continue to grow and expand, we are looking for talented individuals who share our passion for excellence and are committed to making a difference in the lives of our customers. Whether you are an experienced sales professional or just starting out, we have a range of exciting career opportunities that are waiting for you. From entry-level positions to store manager roles, we offer competitive salaries, flexible schedules, and a range of benefits that are designed to support your growth and development.
We currently have 5 stores in the DFW area and are looking to expand.  We offer full-time entry-level positions starting at $17 per hour, and our store managers earn between $50k and $80k per year. We offer a Monday-Friday workweek, with weekends off, individual and family health benefits, and a 401k plan.
If you are ready to join a team of passionate and dedicated professionals, who are committed to making a difference in the lives of our customers, we invite you to apply for a position with us today. At Masters, we are not just selling furniture and electronics, we are selling a lifestyle that is affordable, accessible, and inclusive. Join us today and be a part of something special.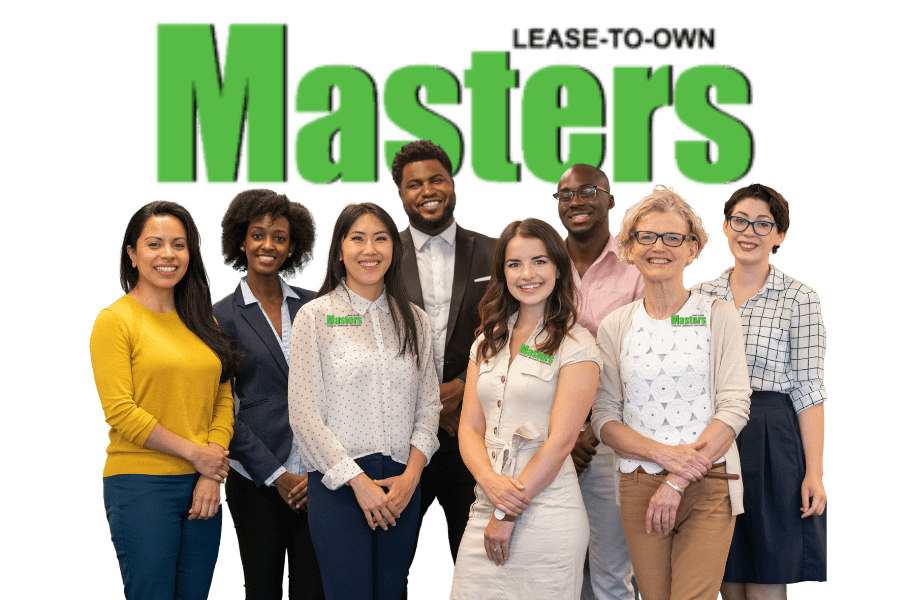 85% Of Our Managers Are Promoted From Within Our Company
We Put Our Employees First When It Comes to Full-Time Career Opportunities Such As Management Positions. We Always Are Looking To Recruit, Train and Retain New, Talented Individuals. Bilingual A Plus!